Exclude Time Period
You can use the Exclude Time Period option to avoid viewing unwanted logs during your maintenance window.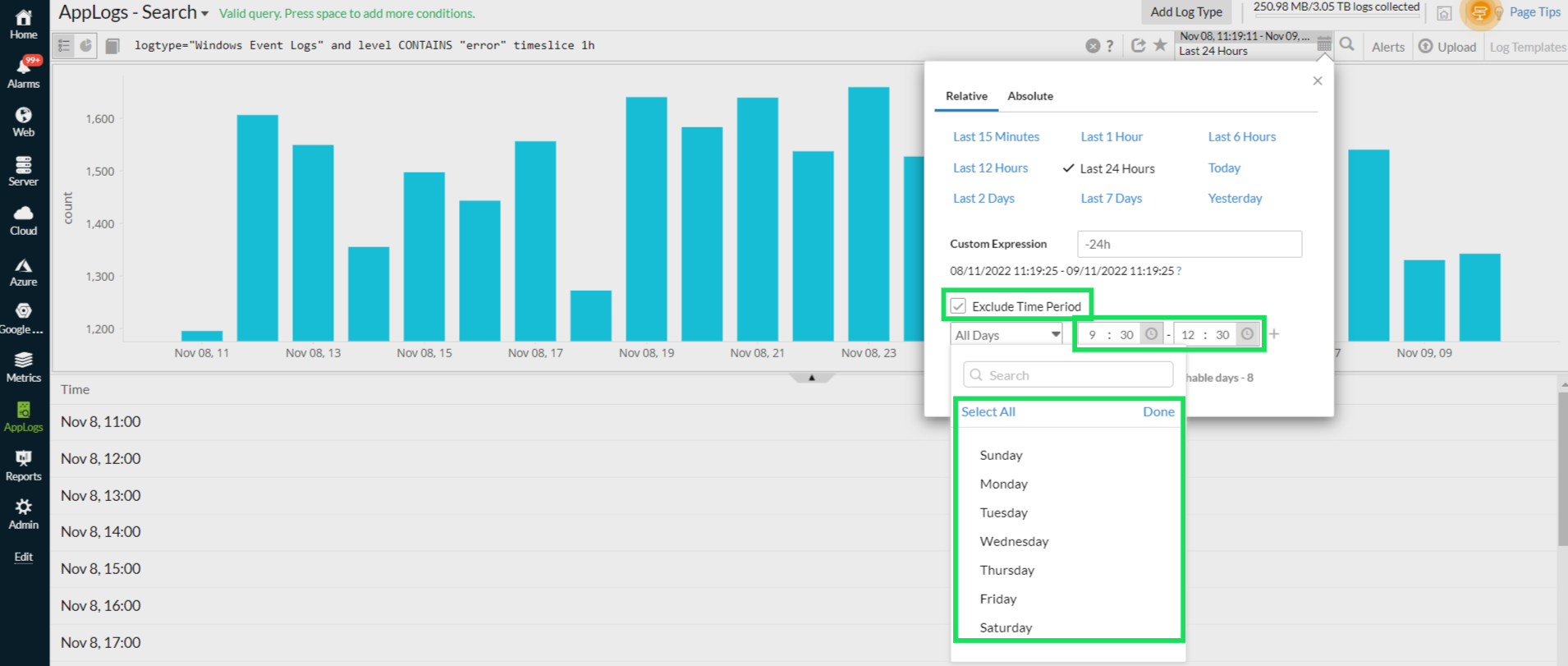 Refer to the below video to use the Exclude Time Period option:
Steps to use
Click the calendar icon at the top right corner of the query language search.
Click the Exclude Time Period check box.
Choose the preferred days from the All Days drop-down. 
Select a day that you want to exclude and then specify the from and to time range.
Click the + icon to add more time periods. You can add up to five time periods.
Click Apply to save the changes.
This option will block your viewing of the logs during your maintenance period. However, it will continue to collect logs during the maintenance period.
Example
Consider that you have maintenance between 3am and 4am, and don't want to view the errors logged during this period in your Windows Event logs. You can block your view of these logs using the Exclude Time Period option. Using the query below, you can see that the excluded log data is not shown in the statistics.
logtype="Windows Event Logs" and Level CONTAINS "Error" timeslice 1h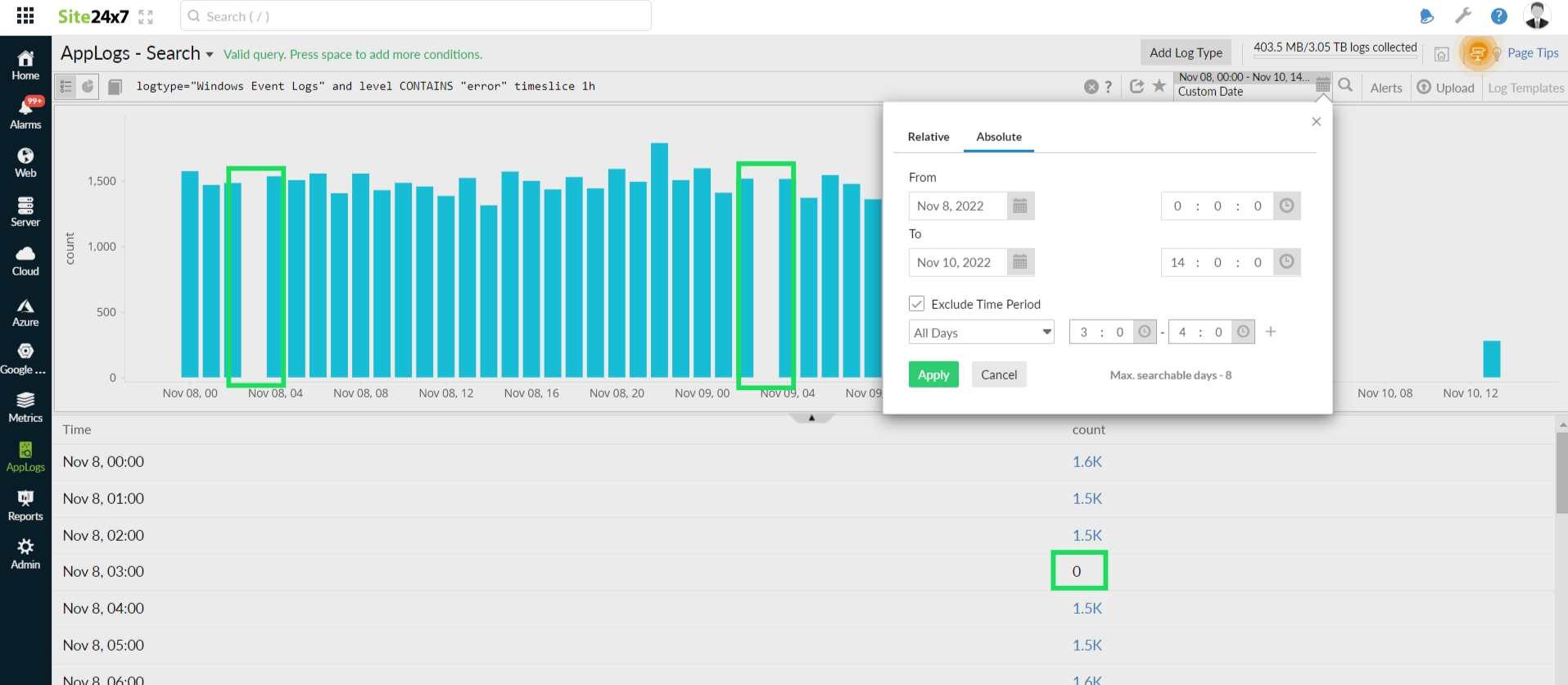 Related articles