Uninstall PHP agent for Windows
Site24x7's APM Insight PHP agent deployed on the Web Server gives you end-to-end web-transaction awareness, enabling you to isolate performance issues and resolve them quickly. To monitor your PHP application's performance, you will need to deploy the Site24x7 agent onto your web server. The agent collects application performance metrics and sends them to the central Site24x7 server every 60 seconds.
To uninstall your PHP agent, follow the steps below:
Access the Control Panel in your Windows machine
Go to Programs and Features, right click on APM Insight PHP Agent and select Uninstall.
Follow the instructions to complete uninstallation.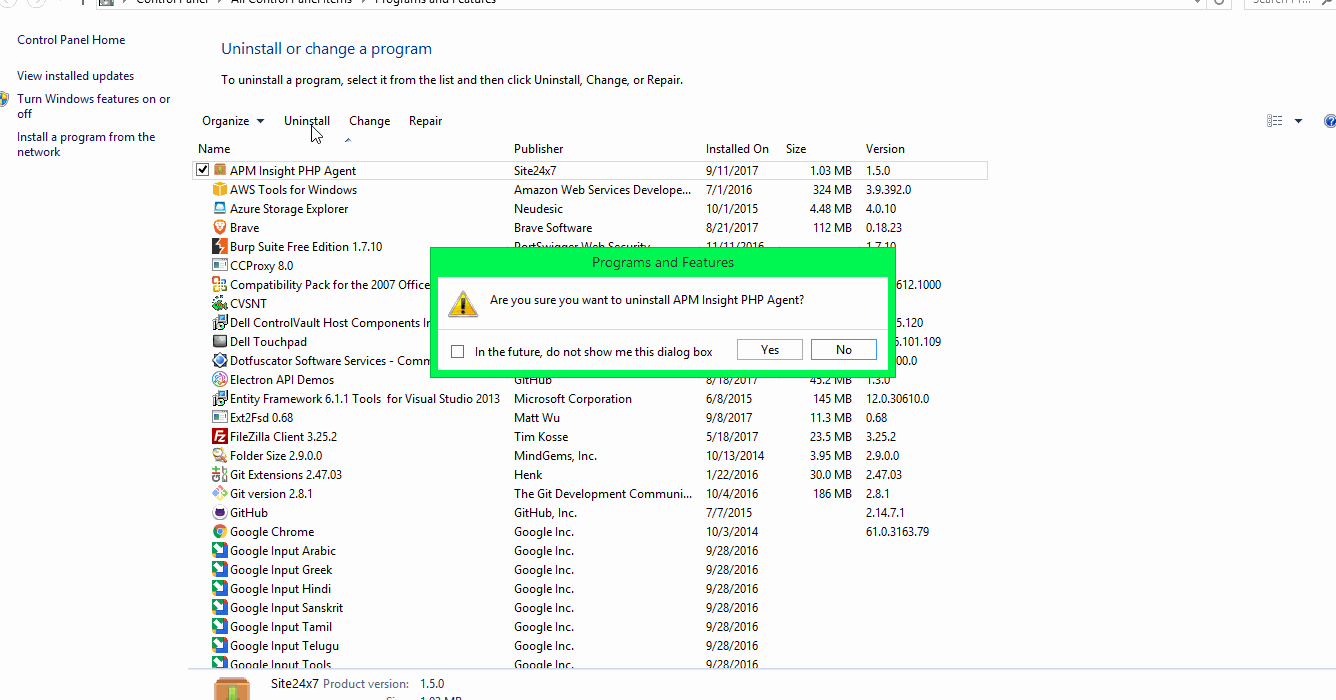 Uninstalling agent requires Administrator rights in your windows admin group
The agent related configuration files and logs will be deleted automatically