The majority of the teams take 1-8 hours to fully resolve a failure #
In today's world of instant gratification and always-up services, unplanned outages and downtime can have real consequences. Missed leads, lost revenue, late payments, customer churn, and delivery delays can hurt businesses. So, how quickly teams can resolve issues becomes critical. Many respondents reported an average MTTR (mean time to resolve) of less than one hour or within eight hours, regardless of their organization size.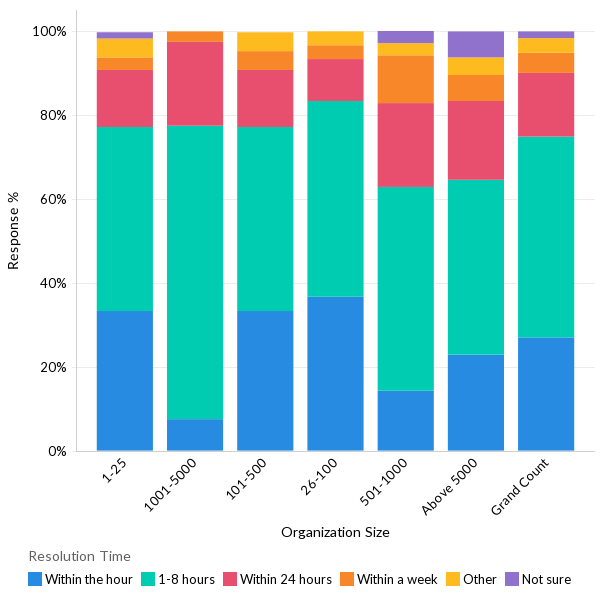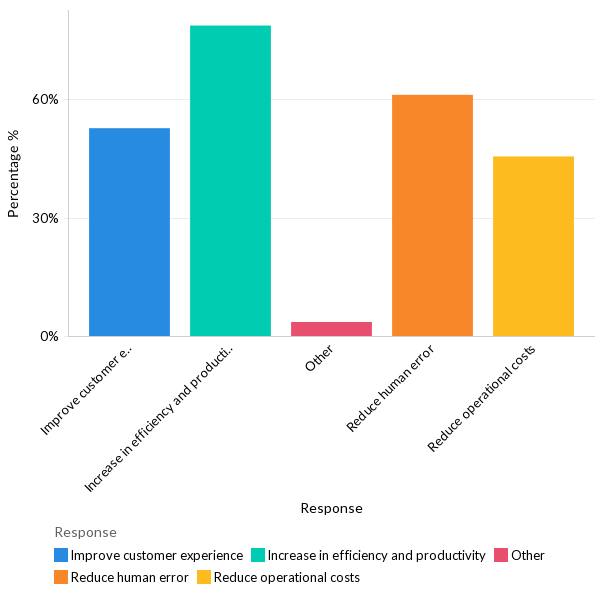 Increased efficiency and productivity top the list of benefits of service orchestration #
IT Orchestration, the process of bringing in multiple individual tasks and making them work together, is not new to ITSM or business in general. When asked about how service orchestration tools have helped their support staff and service agents, respondents talked about increases in productivity, reduction in operational costs, and a decrease in human errors, across all regions.
Announcing an incident when it happens is the main way to reduce support tickets #
Ensuring world-class support to customers all the while keeping help desk agents from burning out is critical. In this pursuit, managers are constantly looking for new ways—self-service portals, knowledge base, NLP-based intelligent chatbots, IVR—to help their workforce do more with less. However, when an incident strikes, your team can easily get overwhelmed with repeated calls. Still a staggering 56% of respondents are not using status pages for incident communication.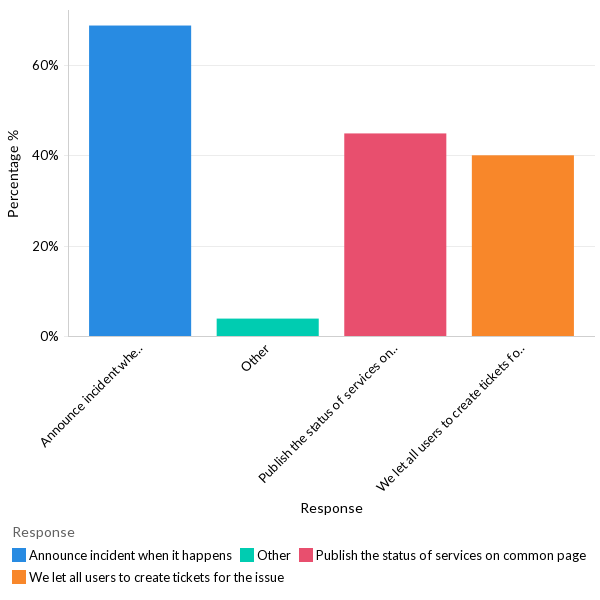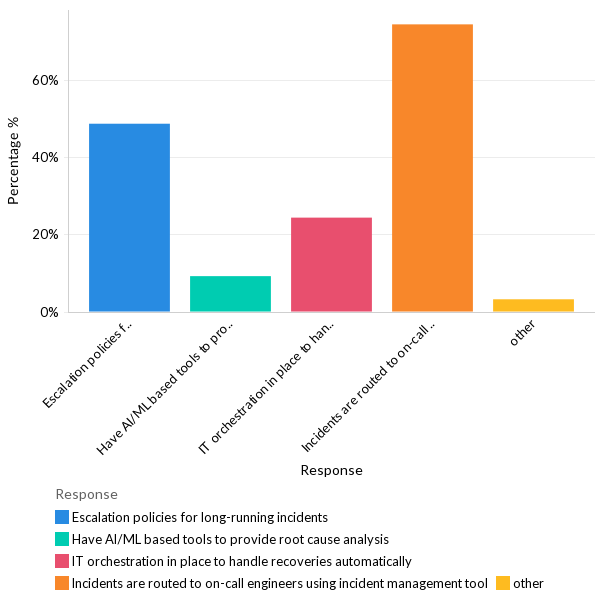 Routing calls to on-call engineers is the prime way to manage incidents #
Among the multiple approaches to incident management on call—the practice of staffing specific individuals or designated teams on rotation 24/7 to handle events or service issues—is gaining a lot of traction across all regions. Considering the critical nature of tech services today and the benefits of a properly planned on-call management team, this rising importance seems quite natural.