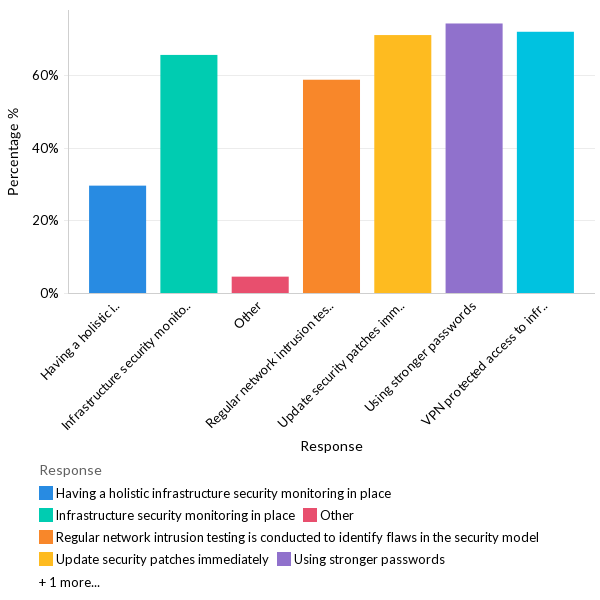 Robust password policies tops the list of recommendations to mitigate infrastructure security risk #
Ensuring the security of network infrastructure is no easy task. With so many components, and evolving cyber attacks, a single preventive measure to protect the network from unauthorized access may not be the right approach. The responses we received seem to mirror the same. Regular network intrusion testing, updating security patches immediately, VPNs to help with access controls, stronger passwords, and more were some of the top measures teams were employing.
Web application firewalls tops the list of recommendations to mitigate application security risk #
Not just network security, application security isn't a single headed monster either and the respondents approach to tackle this remains equally multi-faceted. This includes web application firewalls (WAFs), penetration testing, DDoS protection mechanisms and more.