Better real-time endpoint visibility driving EMS adoption #
The proliferation of mobile devices and the cloud-first strategy of organizations had already accelerated the adoption of endpoint management solutions. But, the advent of COVID 19 has been the real catalyst. With employees working from home and the need to keep the remote workforce productive and efficient becoming taking center stage, organizations are starting to look at EMS tools once again.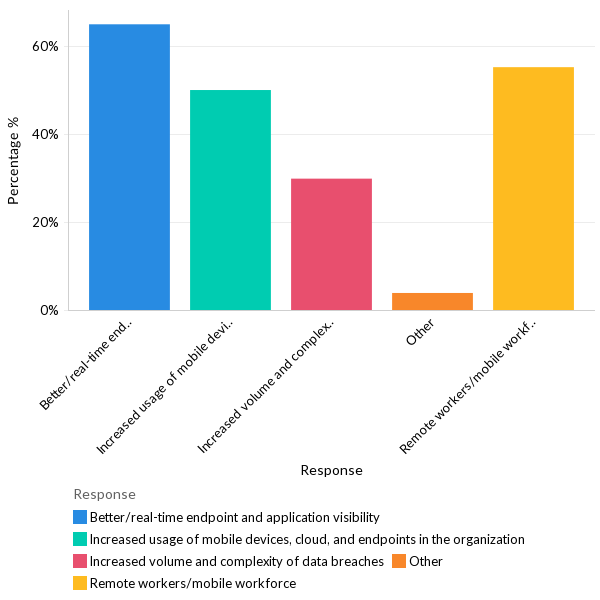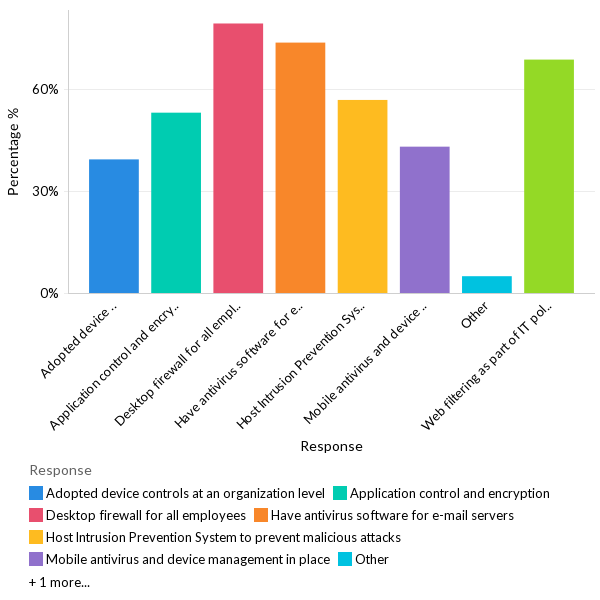 A desktop firewall is one of the top components included in EMS solutions used #
Preventing unwanted inbound and outbound traffic, regulating access to websites, compliance scanning, and systems to check for malicious or suspicious activity are the top four features included in the endpoint management solutions used by the survey respondents.
Most end-user devices get the latest security updates immediately #
With mobile devices accessing the corporate network more than before, keeping the employees' smartphones up to date has become paramount. The survey results confirm this trend, with 55% of the respondents saying orgnizations install updates frequently.