Deep visibility into your stack health and performance
Switch connections and interconnection
The stack data ring shows the topology and health map of the stack. View the stack members, the way they're connected, and the status of every member and their interconnections—all at a single glance from the stack data ring.
Stack health and hardware sensors
Be aware of your stack health with hardware sensor stats for the temperature, fan, and power supply of every individual member on the stack. You can set the thresholds and change roles based on these details.
System configuration details
See your system configurations, drilled down to every switch level all in one place. View details like role, state, MAC address, software priority, hardware priority, model, serial number, and status displayed for every switch.
Instant alerts via different channels
Receive timely alerts as and when a switch's role changes, when the switch is down, or both. Set threshold limits for hardware sensor values, and receive alerts through email, SMS, phone call, or push notifications.
Visualize your stack environment from a single tab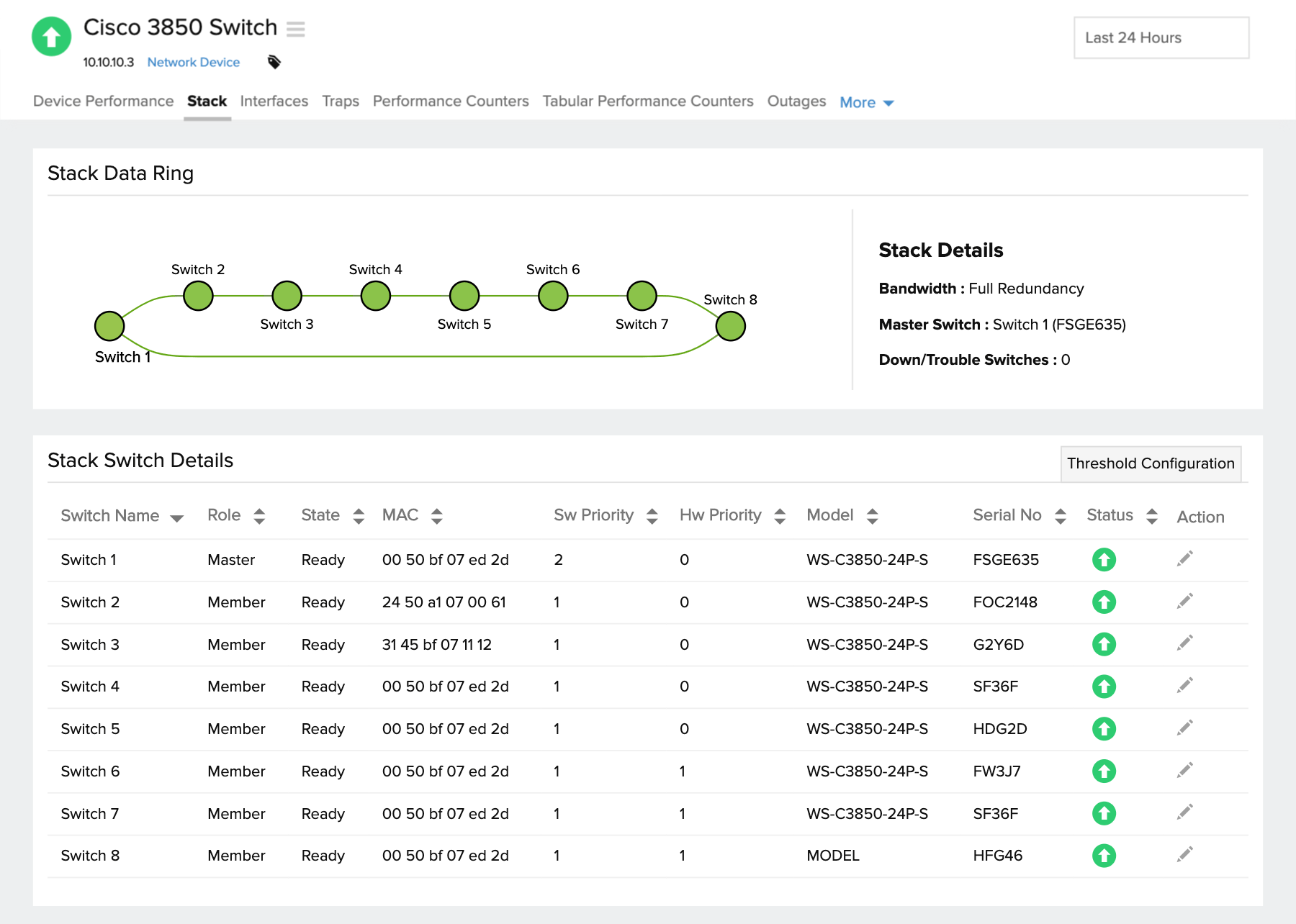 Related Features