Analyze performance of routers, switches, firewalls and other critical network devices.
Comprehensive network monitoring solution to ensure uptime of your network devices. Analyze and monitor critical network performance metrics from the Cloud (SaaS) using our secured firewall friendly architecture.
Monitor critical performance metrics like CPU, memory utilization, buffer hit stats and more. Learn more.
Monitor critical performance metrics like CPU, memory utilization, buffer hit stats and more. Learn more.
Firewalls
Monitor the availability and performance of your firewall device.
Load Balancers
Ensure basic availability and responsiveness of the load balancer.
WAN Accelerators
Optimize WAN performance by monitoring WAN accelerators.
Wireless
Check the signal strength, receive and transmit data rates, and other usage metrics.
UPS
Gain insights into metrics like input volt, remaining battery stats.
Printers and Storage
Track number of pages printed, marker life count and more. Analyze critical information on memory size and buffer size.
Automatic network discovery.
Automatically discover all the devices present within a provided IP range or within a whole network by using SNMP.
Once discovered, Site24x7 can immediately provide device configuration details and performance metrics including device and interface utilization and status.
Support for over 100 vendors and more than 1000 device types.
Supported vendors (Partial list): Alcatel, Barracuda Networks, Cisco, Canon Inc., Citrix Systems, Compaq, D-Link, Dell Inc., Epson, FortiGate, Hewlett Packard, Huawei, IBM, Intel Corporation, Juniper Networks, WatchGuard.
Additionally, with Site24x7 you can monitor new devices of any vendors just by specifying the correct sysOID of the particular device.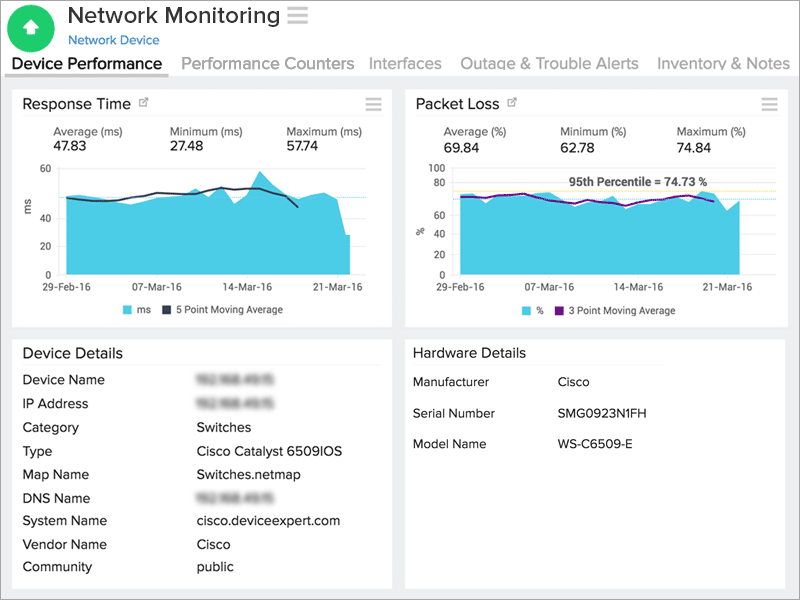 Deep insights using SNMP performance counters.
Monitor individual SNMP performance counters of network devices. Add new performance counters and set threshold values and get notified instantly when a particular performance counter exceeds the set value.
Some of the performance counters that you can track are CPU Utilization, Memory Utilization, Free Memory, CPU Load, Backplane Utilization, Buffer Hits, Buffer Misses, Buffer Failures, Input Packet Drops, Udersize Packets, Oversize Packets and more.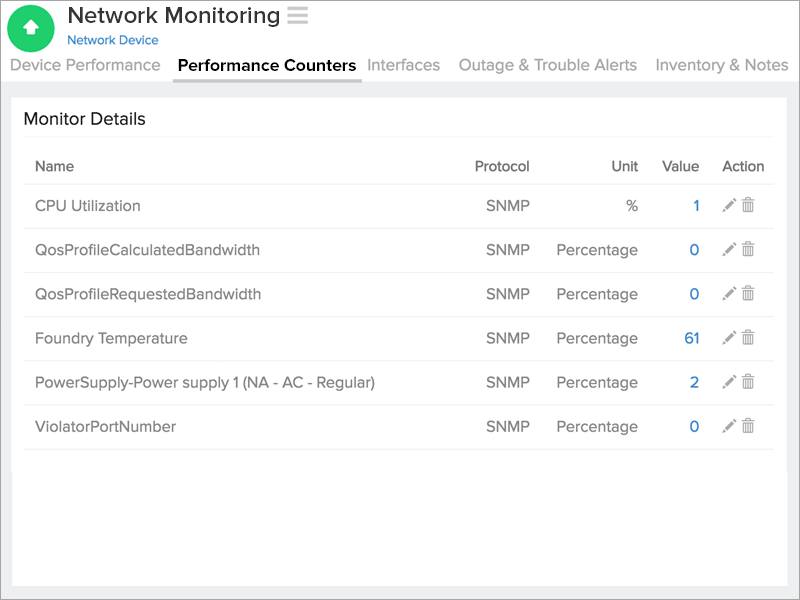 Track performance of individual network interfaces.
Gain visibility into all network interfaces associated with a network device in a single view. Monitor availability, traffic, errors, discards and other metrics of all the interfaces and get notified instantly when the threshold limits are exceeded.
Access individual interface details and related bandwidth details like bandwidth received, transmitted, avg. RX and TX packet size. Get graphical representation into Receive utilization, Transmit utilization, In Traffic, Out Traffic, Packet Received, Packet Sent and more.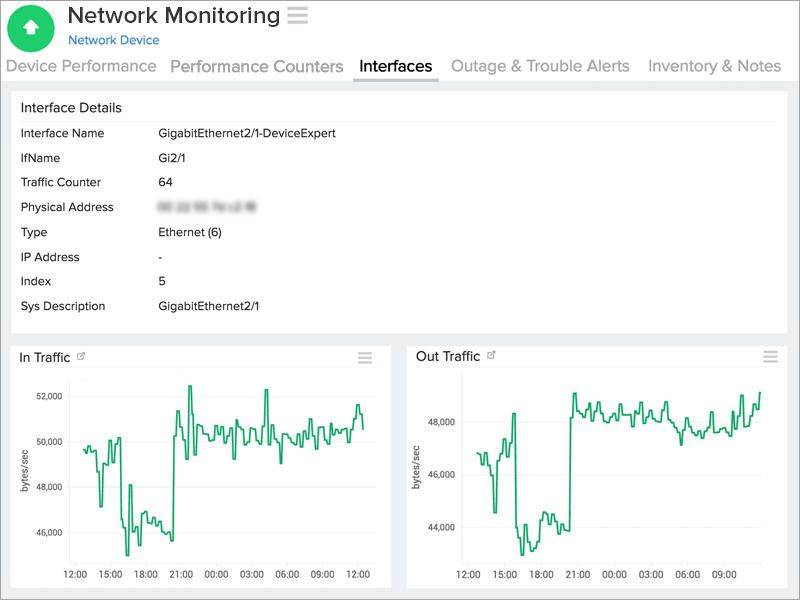 Monitor your network routers.
Optimize router performance by tracking and monitoring the availability and response time of routers configured on your network.
Get deep visibility into key performance indicators like Buffer hit statistics, Buffer miss statistics, CPU utilization, Memory utilization and more.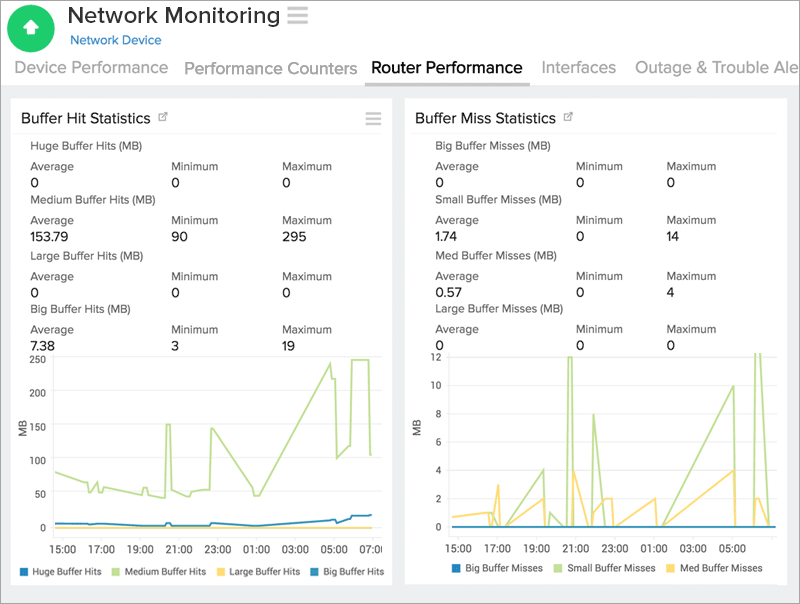 Monitor your entire server and application stack.
Stay on top of server outages and performance issues. Get in-depth visibility into key performance indicators of your Windows, Linux, FreeBSD, VMware and AWS servers.
Monitor your entire app stack with Plugins:
Monitor various metrics using our open ecosystem for plugins with out-of-the-box support for Nagios, MySQL, Redis, Memcached, MongoDB, NGINX, HAProxy, Zookeeper, WordPress, Apache, Zombie Process. Build custom plugins easily and analyze performance data that matters.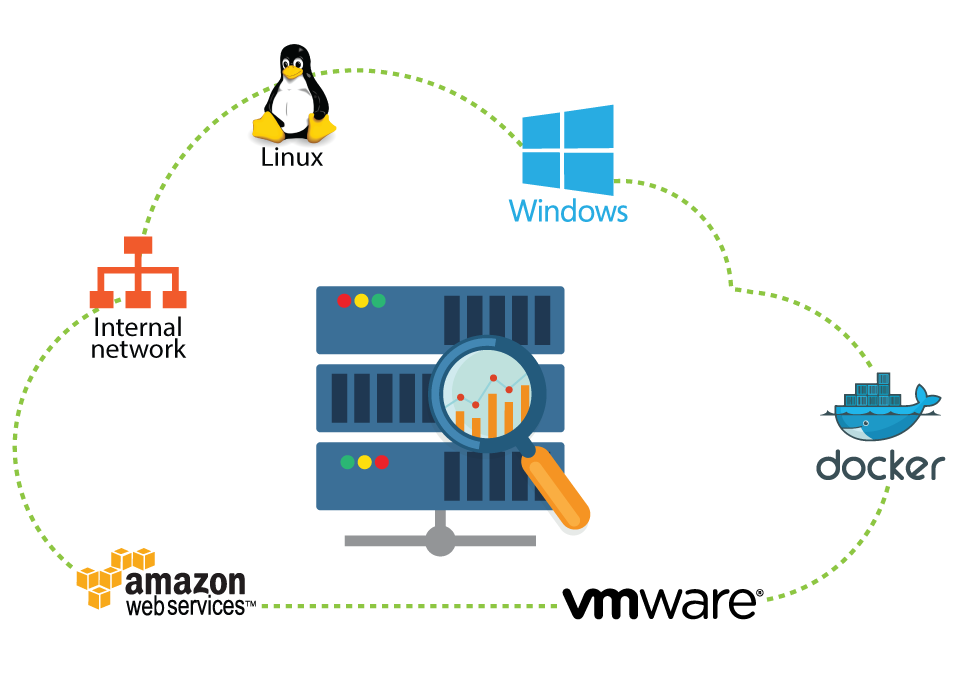 Use device templates to avoid manual configuration.
Configuring the attributes manually is no more a compulsion. You can now use the Device templates feature which offers a set of pre-defined attributes that can be adopted instead of individually configuring the parameters to all your devices. You can use a single template for all devices of the same type, i.e., Add one and associate it with the rest.
There are over 1000 device types supported with an exclusive template for each of it. You can make use of the available default templates, customize the existing ones or create one of your own.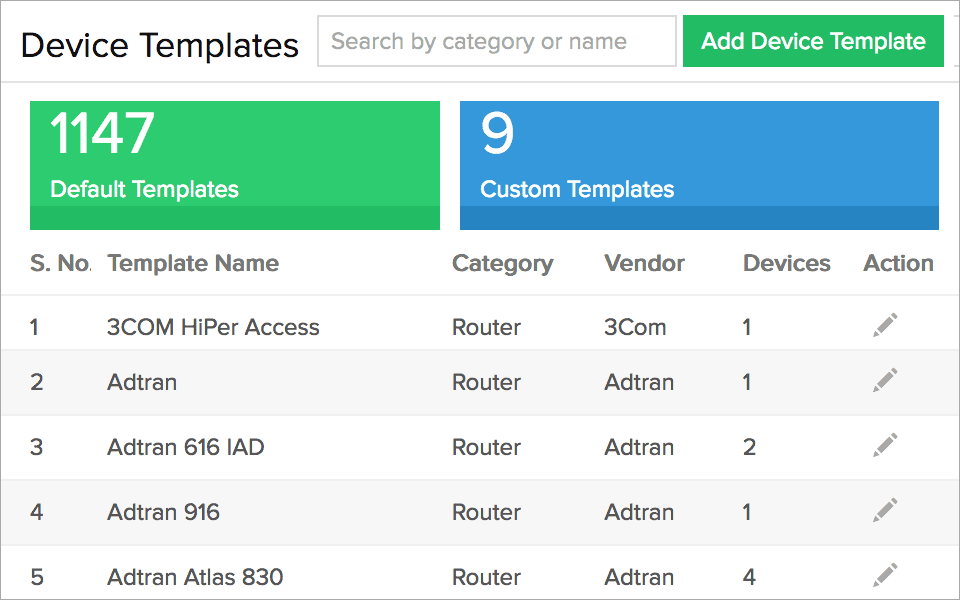 Feature highlights.
Built on the technical expertise of ManageEngine OpManager which has more than 15 years of experience in providing integrated network management software for faster and smarter network management
Monitor the performance of your network devices from the Cloud (SaaS) using our secured firewall friendly architecture
Scales to monitor 1000s of network devices
Add multiple devices in one go by using an IP range
Optimize bandwidth allocation and ensure high network availability
Monitor router availability and performance including interfaces and WAN links
Monitor the response time and packet loss of your routers and availability of individual interfaces
Analyze the status and availability of switches and interfaces and actively monitor them. Identify highly utilized and under-utilized interfaces
Monitor critical metrics like firewall CPU utilization, active sessions count and more