Track availability and performance
Now easily track the availability and performance of your websites from multiple locations across the globe. Identify performance issues faster and take corrective actions before it affects your customers.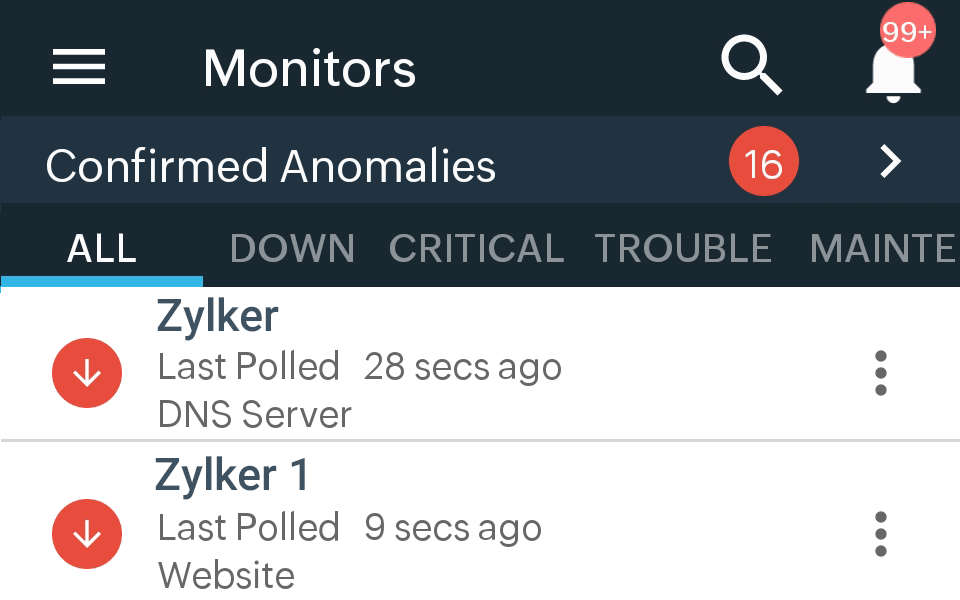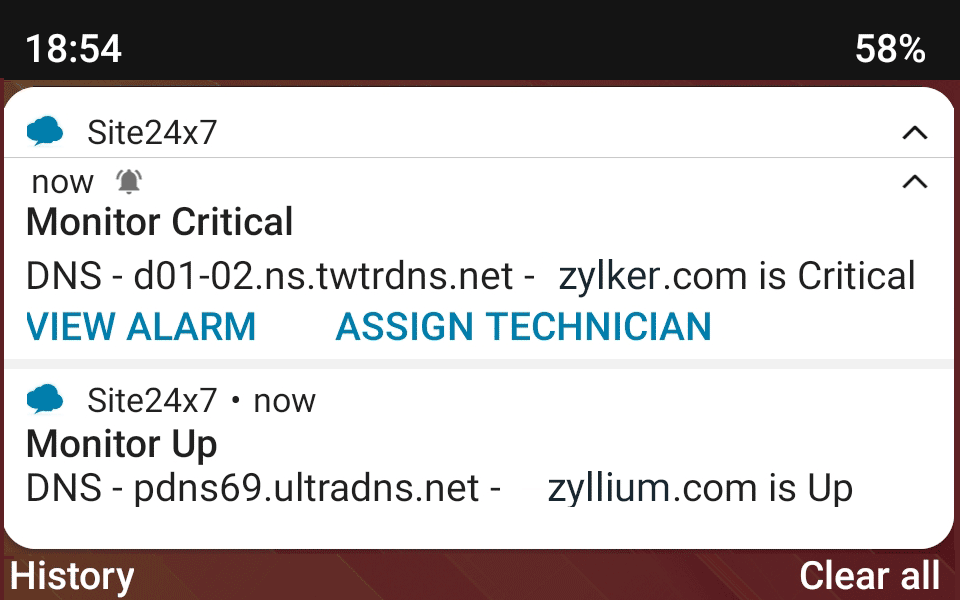 Get instant alerts via Push Notifications
Receive instant alerts on your Android phone via push notifications. Be it a website, server, or application performance issue or downtime, receive instant alerts and take remedial actions. You can also set different alert tones based on the status notification in your mobile apps.
Analyze downtime using Root Cause Analysis
Site24x7 Root Cause Analysis gives you a conclusion on what caused the downtime using webpage screenshots, ping analysis, traceroute, and DNS analysis.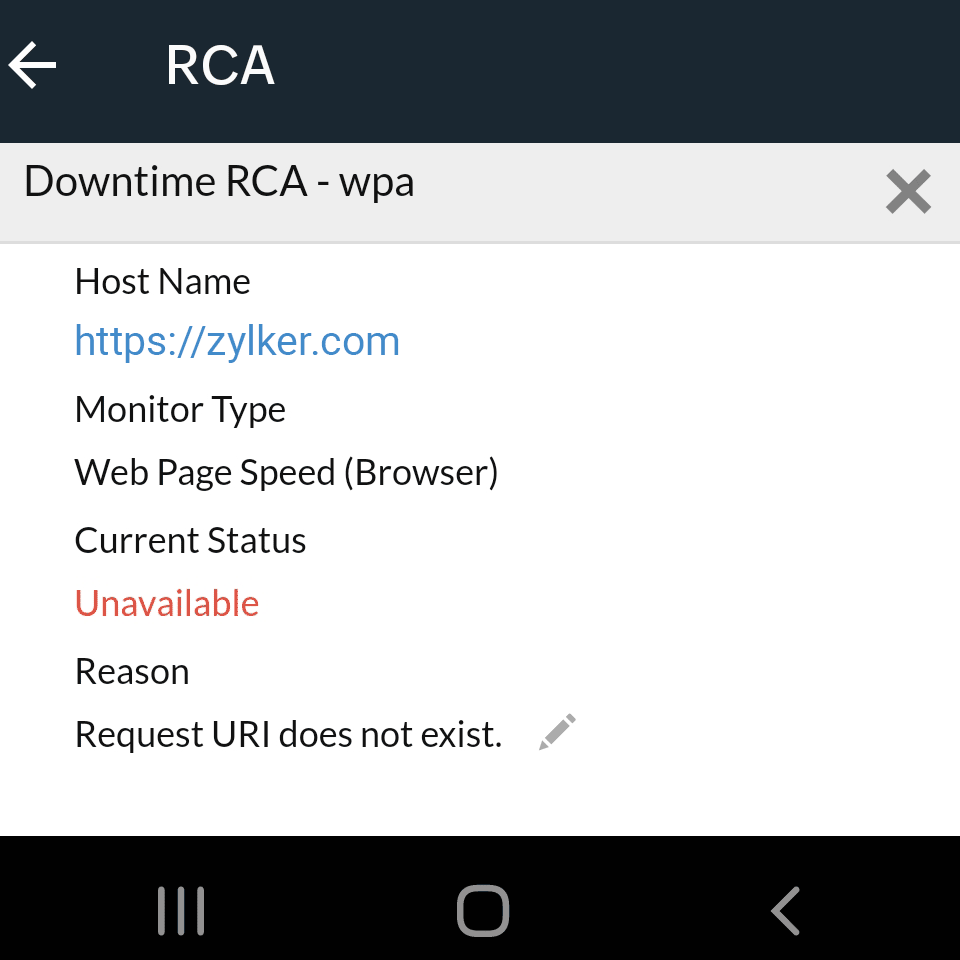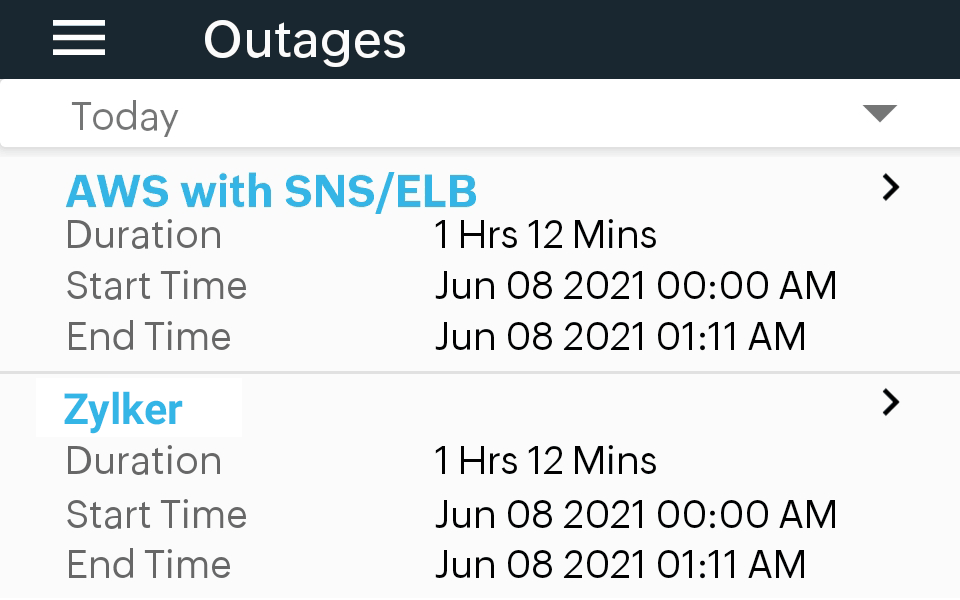 Outage History
Are you facing constant downtimes? View the history of website, application, and infrastructure outages and be better prepared to negotiate with your provider.
Make sure you meet the SLA promised to your customers
Track the SLA promised to your customer and ensure 100% compliance. Showcase your commitment and track record.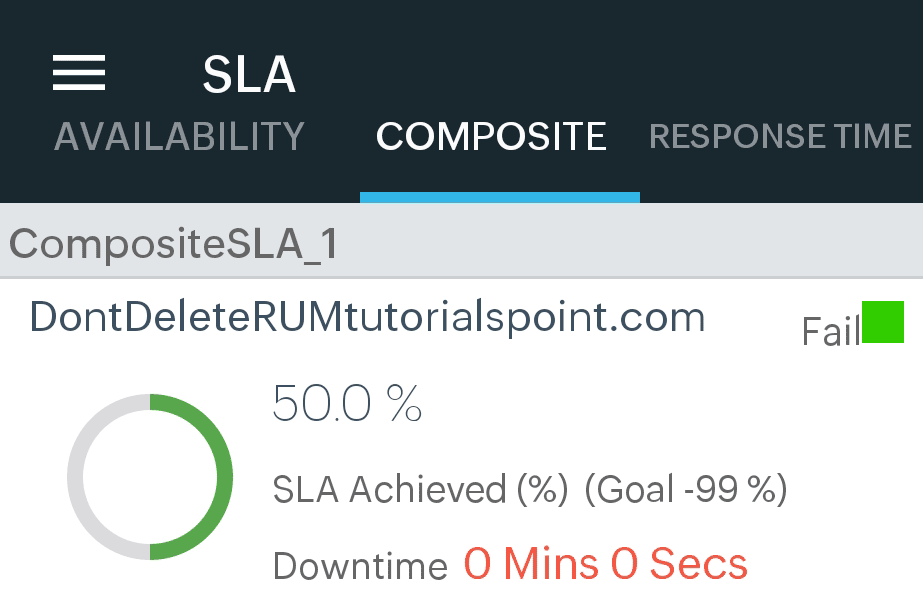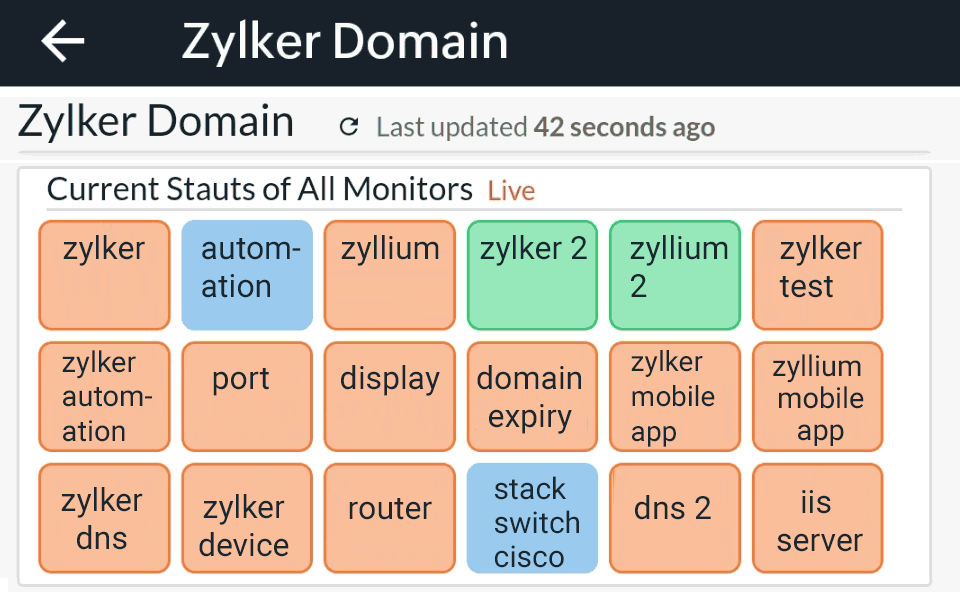 Obtain actionable insights from the custom dashboard
Create customized dashboards, NOC views, and business views highlighting all metrics that are critical for your day-to-day operations.
Keep a tab on issues across monitors using the Alarms View
View a summary of recent alarms with alerts grouped based on monitor name and severity. Assign appropriate technicians to sort issues right from your mobile phone.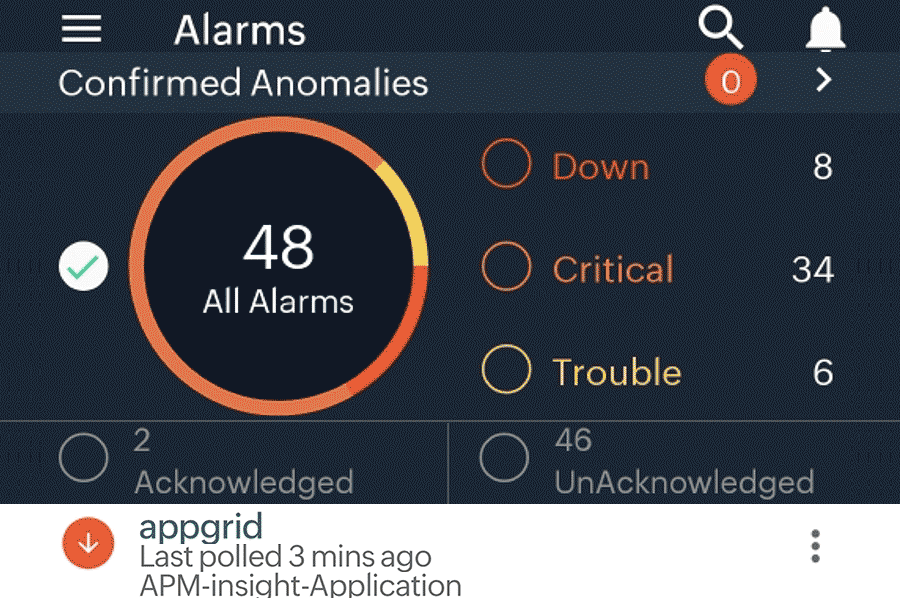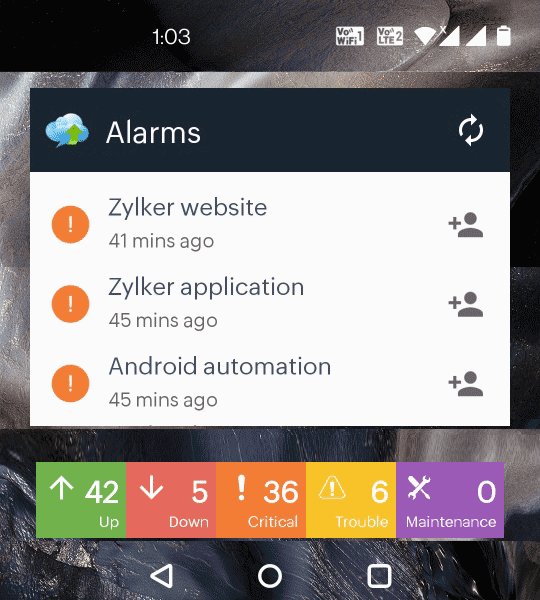 View critical details right on your search screen
Grab a quick look at recent alarms and overall monitor status simply using a quick search on your mobile phone. You need not open the app for this.