Add, Edit and Manage User Logins in Site24x7
Site24x7 provides access to multiple authorized users the ability to view, create, edit and modify monitors, edit account information, access SLA reports, create schedule maintenance and perform other website related actions.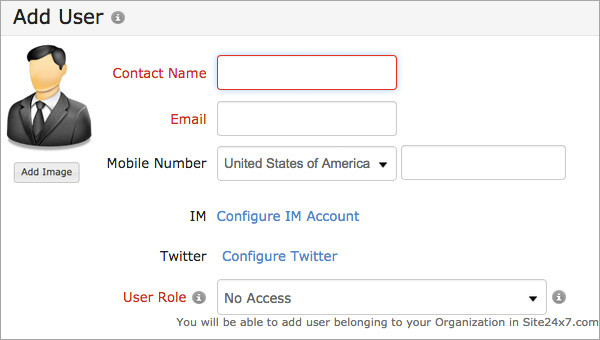 ---
Key Benefits Include:
Provide access to various decision makers within your organization
Provide access to various offices located around the world to view website performance reports.
Allow your ISP to monitor the performance level by creating SLA report.
Allow your web hosting company to create schedule downtimes.
Through Site24x7 web based user management, you can either restrict, allow full or partial accesses to those within your organization. You can allow them to view, edit or generate website performance, uptime reports, etc. You can even assign actions to a particular user such that whenever your website goes down, the user in question is intimated immediately.