Analyze individual service health and its availability.
Monitor performance of individual Microsoft Office 365 services configured in your account and get to know in real-time if a particular service is available.
Set notifications for an individual service and stay on top of issues when a particular service goes down.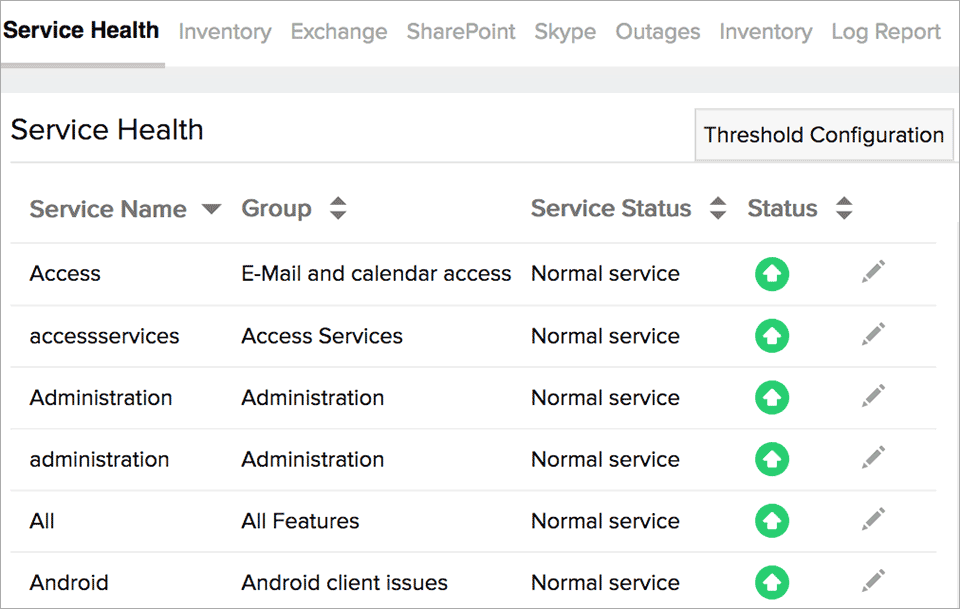 Optimize Microsoft Exchange performance.
Make sure Microsoft Exchange performs optimally by monitoring Mailbox and Mail Group stats. Analyze data like active/inactive mailbox count, usage count and more. Get visibility into mail groups created/deleted and metrics like:
Incoming mail traffic
Outgoing mail traffic
Mail clients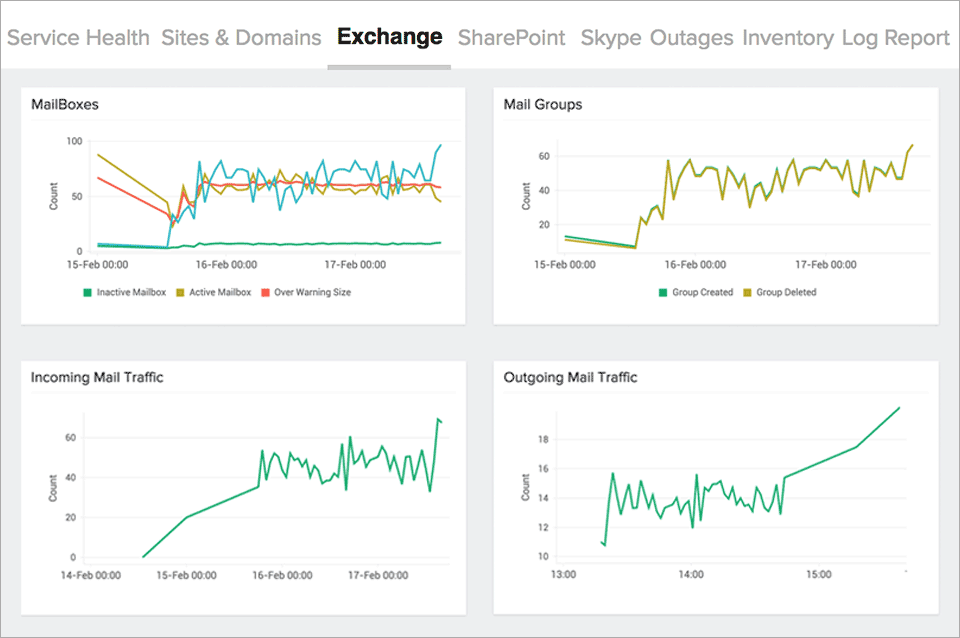 Microscopic visibility into Skype conference stats.
Get full visibility into Skype conference stats and analyze details on individual conference durations. Monitor active conference details like:
Total conferences
Web conferences
IM conferences
AV conferences
Application sharing conferences
Also monitor Active Session details like total, audio, file transfer, IM, video and application sharing sessions.