As the Black Friday and Cyber Monday approaches, your website must be ready to face the holiday rush and be able to deliver results within seconds. In order to deliver better end-user experience, you need to optimize individual webpage performance.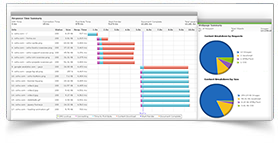 Site24x7 Webpage Analyzer Monitor
Site24x7 Webpage analyzer, helps you monitor and analyze the performance of your website, component-by-component (such as JavaScript, CSS and images). This tool provides detailed information such as page loading time, connection time, average throughput of sub-domains and the overall availability and performance from multiple geographical locations.
It tracks each webpage component performance and instantly alerts you whenever your website to slows down or becomes unavailable.