At Site24x7, we just launched Docker Monitoring. With this new product, our cloud application monitoring service for DevOps and IT provides insight into Docker containers.
If you're not using Docker, you might want to check it out. It's revolutionizing how distributed applications are packaged, managed and deployed. Container technology makes it possible to get far more apps running on the same old servers, all while making it very easy to package and ship programs for DevOps and IT operations.
With Site24x7 Docker monitoring, you can now track containers and get better visibility into the performance metrics, such as total number of containers, running containers, images, CPU usage, memory usage, bytes received and transmitted, network bandwidth and more.
You will be able to get started by using the familiar Site24x7 Linux monitoring agent. The agent will pull information using the Docker recommended interface. Site24x7 seamlessly integrates with existing Docker environments and also automatically detects the creation of containers.
Highlights
Provides end-to-end visibility into Docker Environment and Containerized Applications
Provides insight into resource usage and performance metrics of individual containers
Obtains key metrics such as CPU usage, memory usage and network bandwidth
Triggers appropriate actions such as container start or stop from Site24x7 web client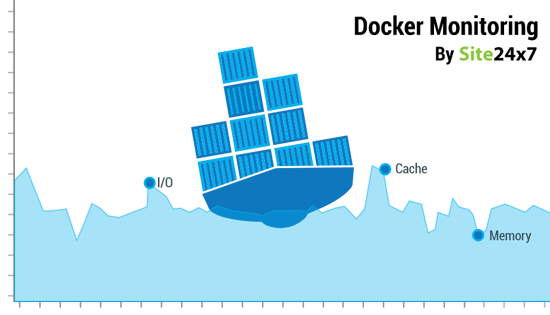 Site24x7 Docker Monitoring feature is available from the Standard Pack. Try for free!
Resources