Trace Java methods.
Developers can now easily identify slow internal invocations (methods) in the Java code and view the entire pathway in serving the web request in a tree view. The trace will chart the sequence of invocations of the URL from filters to user defined methods.
You can also identify the SQL queries executed during the transaction and therefore identify the worst performing database queries.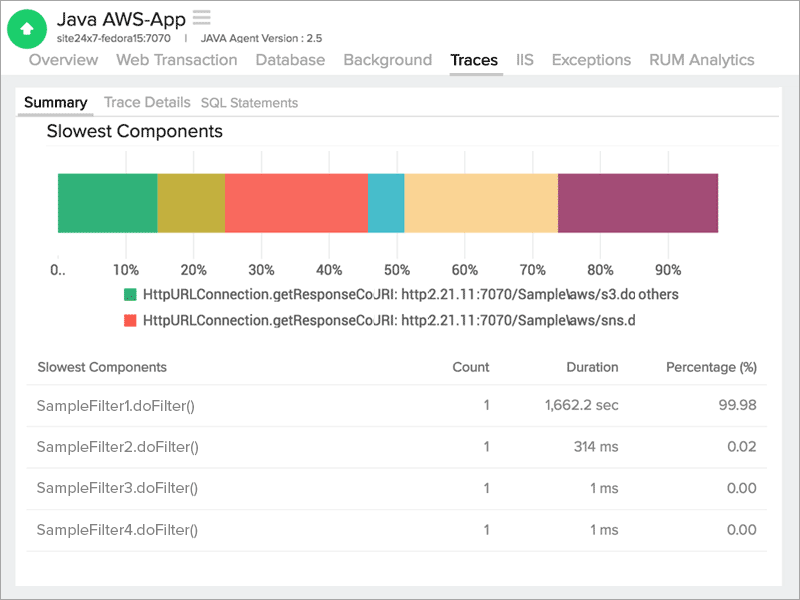 Evaluate performance of database calls.
Opting to move a part of your database tables to in-memory cache like Memcached, Couchbase or Redis? Make your decision based on relevant data and stats such as:
The most hit database tables.
The busiest table and the most performed SQL Operation on the table.
Web transactions issuing SQL calls.
The most executed database operations with its response time.
Get detailed performance metrics to identify slow database calls, database usage and overall performance of the database furnished with detailed graphical and tabular representations.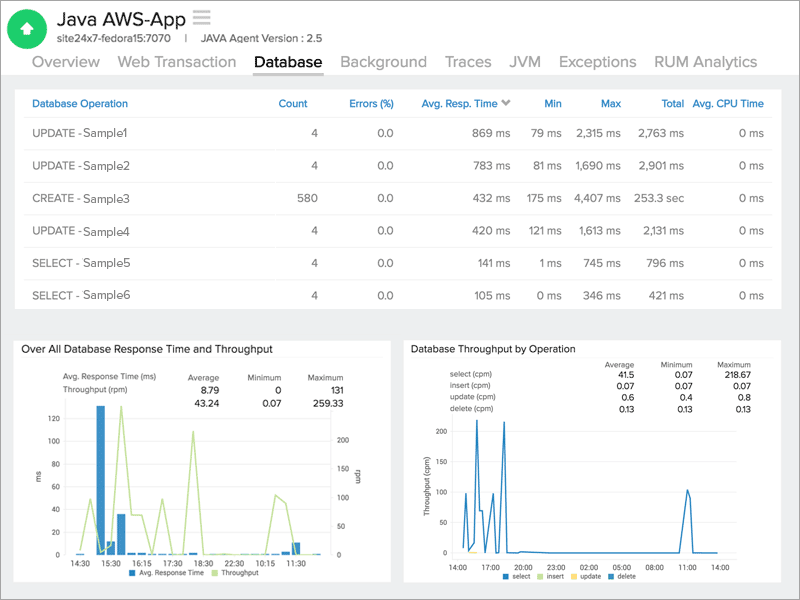 Monitor your custom Java components.
Develop wider insights into your applications and effortlessly track performance of specific features or modules. Custom Instrumentation for Java agent can be done either by using Java Innotations or through a Configuration File.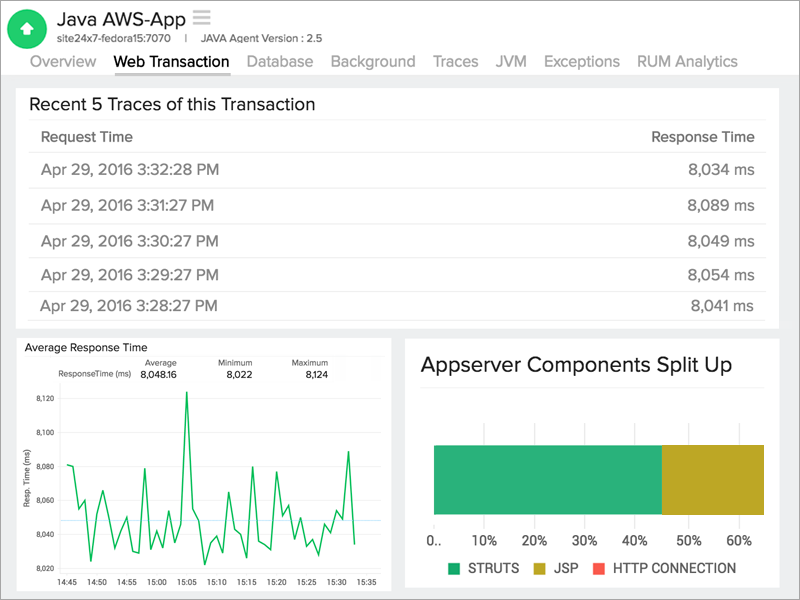 Track background transactions.
Apart from web transactions, track the various background tasks run by applications such as those associated with maintenance, schedulers, messaging etc.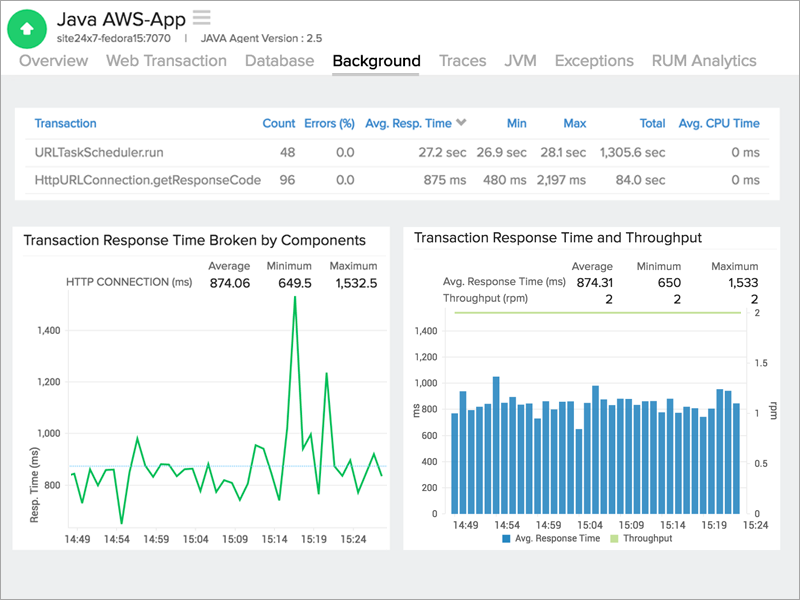 Additional features in Java APM.
With upto 15 different services supported, monitor all applications accessing your AWS environment.
Monitor end user details using RUM.
Combine APM Insight with Site24x7 Server Monitoring to increase your Java environment monitoring capabilities.